Design of the offshore structures. Complete automatic code checking (Beams, Joints, Plates) using SDC Verifier + FEA programs.
Date / Time:
April 23, 2020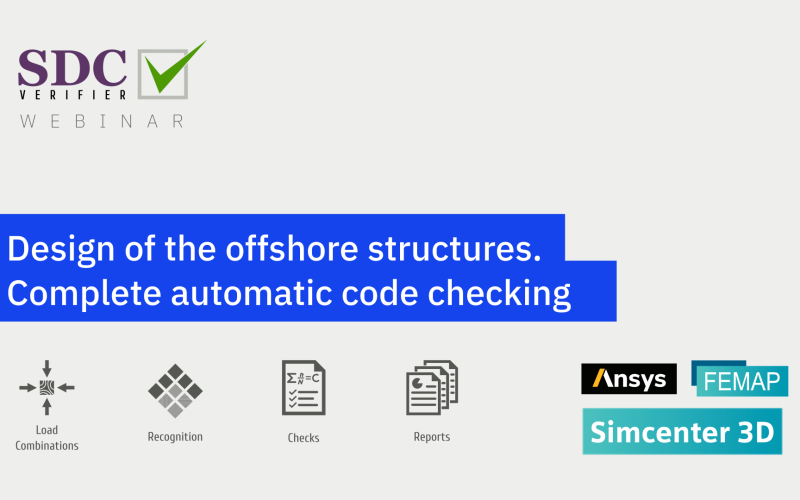 Event Details
Duration: 30 minutes
Host: Oleg Ishchuk, COO @ SDC Verifier
Description:
In this demonstration we will cover the main offshore design checks of SDC Verifier: API, ISO, AISC, Norsok. Automatic recognition of beam members, joints ant plate fields will be shown.