A trial request has to be sent from SDC Verifier program. Download 64-bit setup and install it.
Run SDC Verifier, execute Help - License Manager from Main Menu:

Press Request License:

Select Trial License option and fill in contact information (company name, contact person, email and phone number) and press Generate.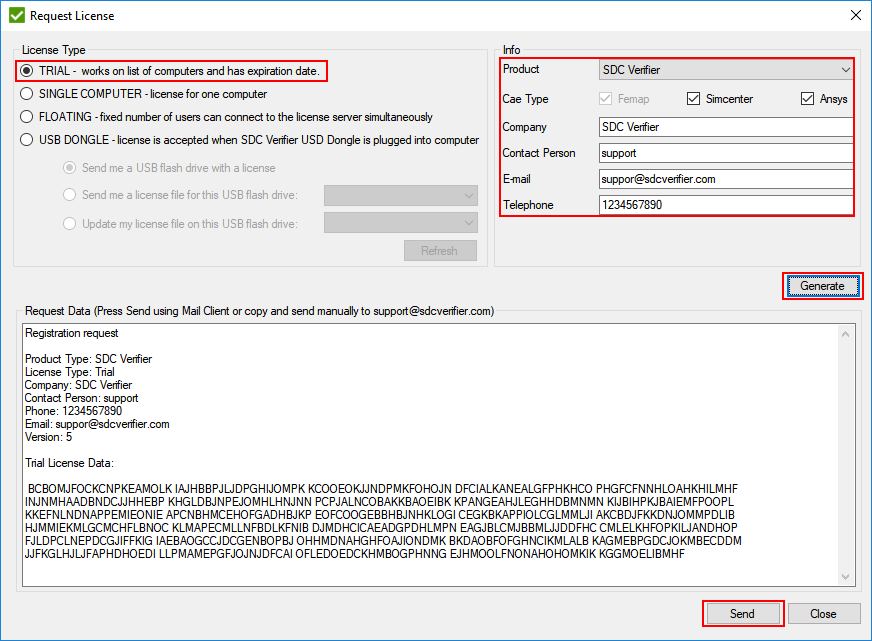 Press Send button to run default mail client (e.g. Microsoft Outlook or Mozilla Thunderbird) to send request.
Alternatively, you can copy the Request Data and send to support@sdcverifier.com;