SDC Verifier 5.1
New Features:
AISC ASD 1989 9th edition, July 1989;
API RP 2A-WSD 21th edition, October 2007;
ASME VIII, Div.2 – 5.5.2 Screening Criteria for Fatigue Analysis (beta);
Eurocode3 weld strength (Section 4, EN1993-1-8):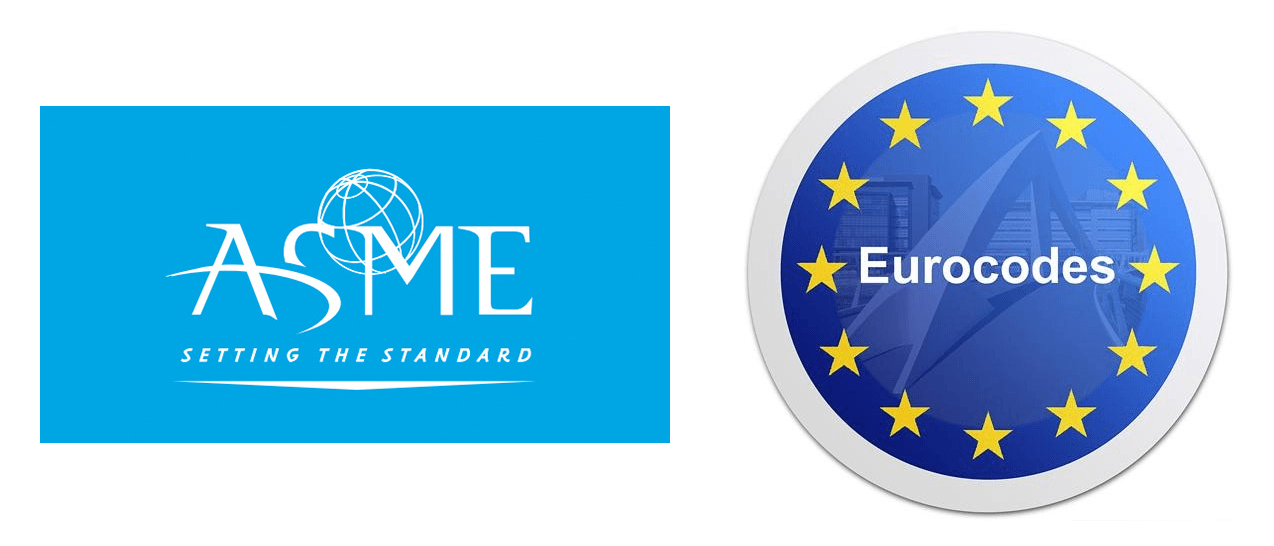 Waves Load (beta, only Femap):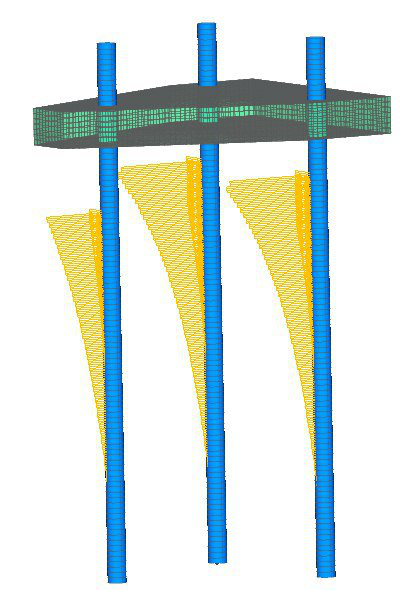 Project Wizard – a wizard to quick start/setup the project: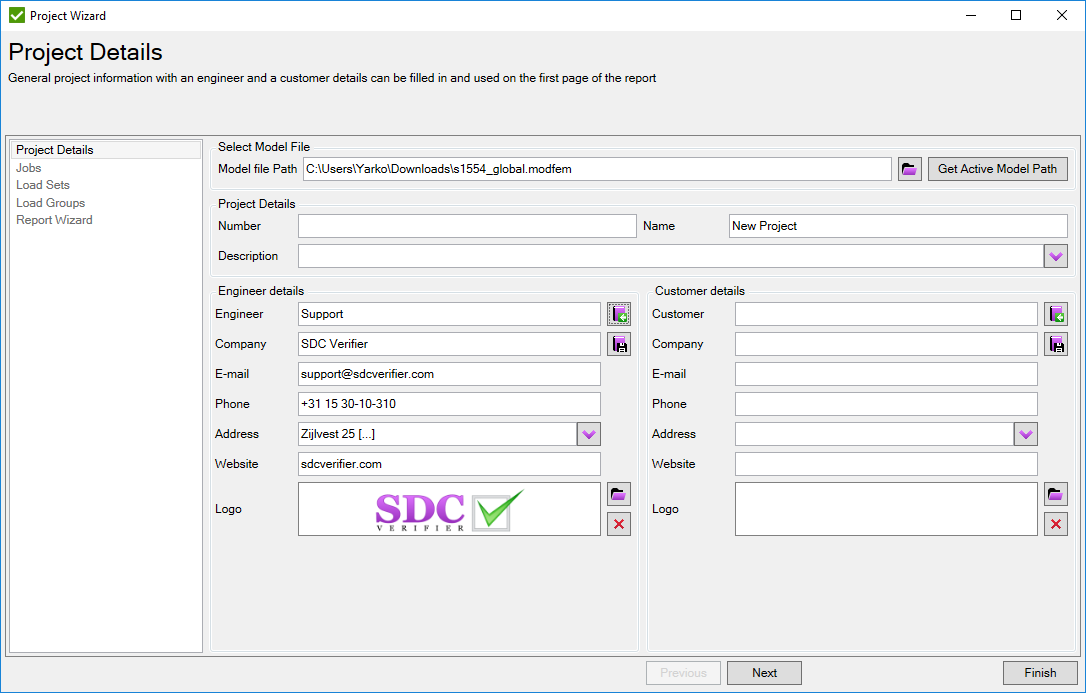 DNV weld strength split on 2 standards – C101 and C201;
Job of Jobs – possibility to create load combinations/envelopes using results from different Analysis;
Mapped Sections – select a shape from the library and link to existing property (should be used when shape dimensions are not defined in the model but required for the standard);
Improved performance for huge amount of loads (10K+);
Load Selector – a content of load group option. It is possible to build flow tables on the Load Group items: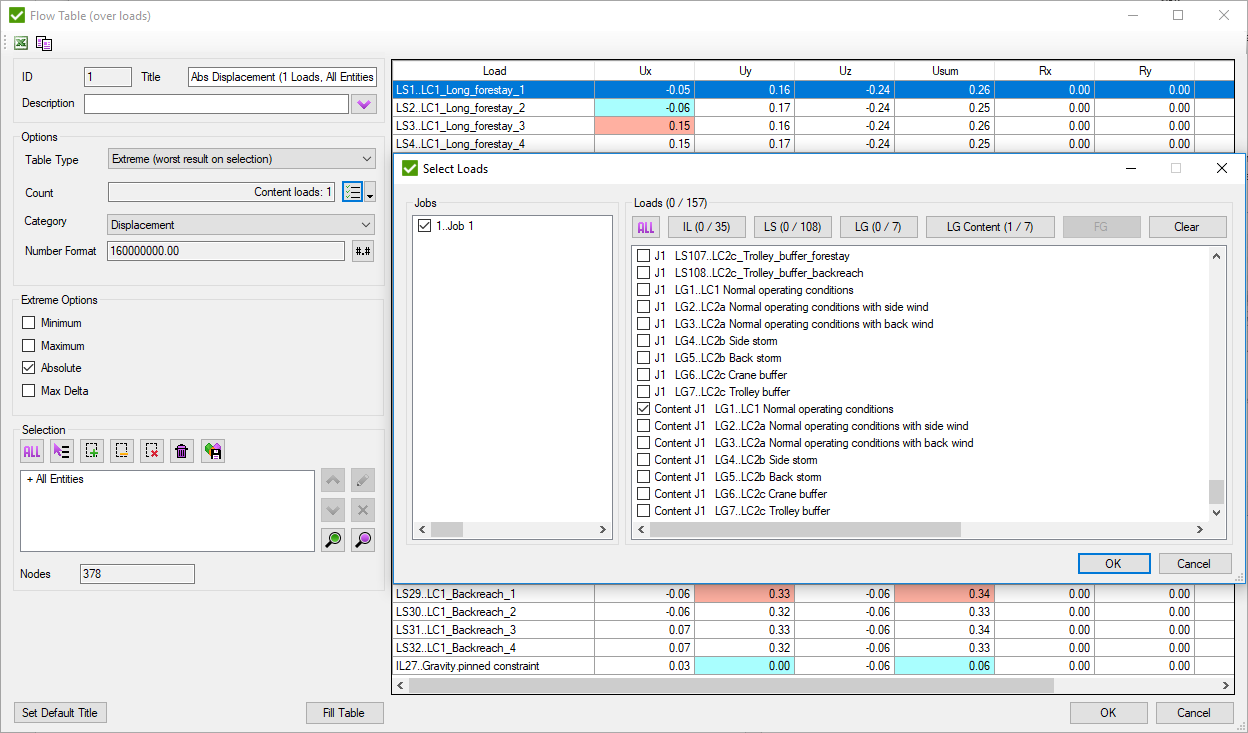 AISC2010 – automatically fill stiffener distance, option for torsional check, for shape checks intersection with user selection;
Beam Member Finder – edit duplicate members. Export members to components:

Display Unit System – user can use different unit system for calculations and displaying tables/plots. (Simcenter, Ansys):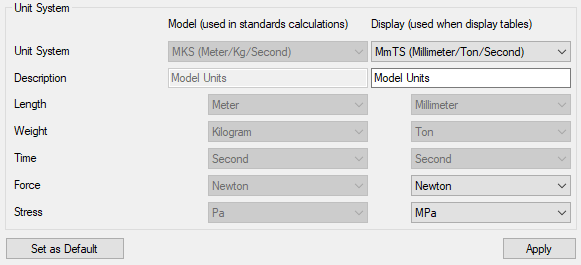 Report improvements:

Selection highlight feature for tables

User title and automatic title – when user title is blank an automatic title is used:

Governing loads tool included in default report;
Report Content is a separate item and can be moved;

Text item – option to show title. Style is applied only to text, title style is automatically defined based location: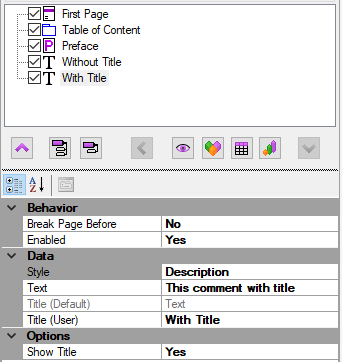 Load Content – option to exclude loads;
Group and ungroup commands:

Tabular data for loads and constraints (Ansys);
Description table for beam/bar release plots (only Femap):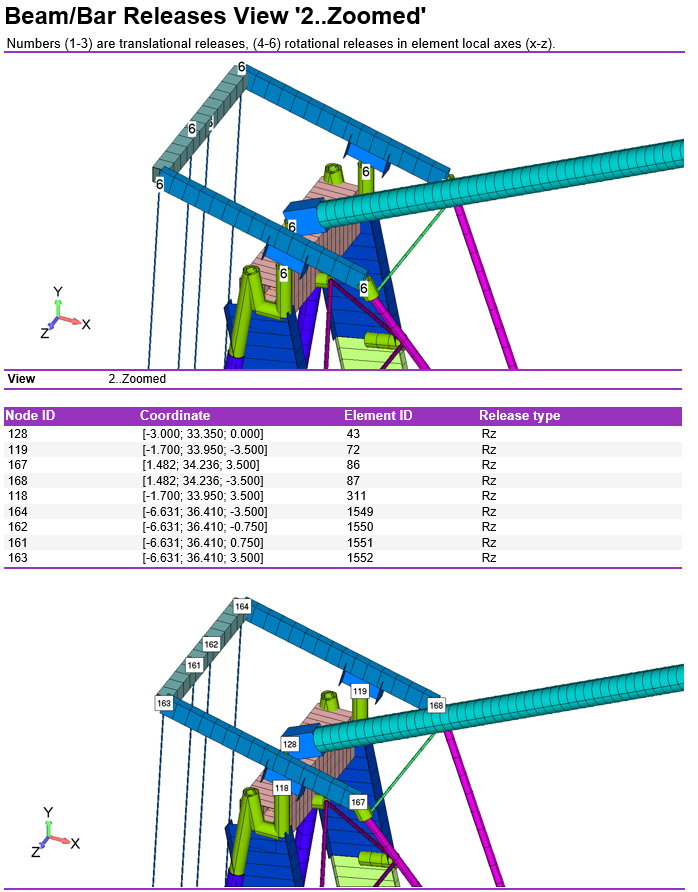 Possibility to set Selection for mass tables, beam/bar release (only Femap);
Bolt Preload and Element pressure loads (only Femap);
RBE2 and RB3 connections (only Femap);
Connection Regions (only Femap);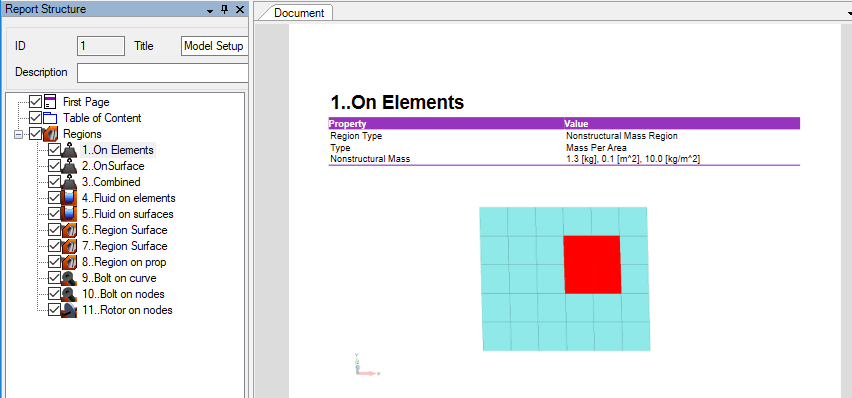 Contact properties and connectors (only Femap);
Layups (only Femap);
Properties data – Spring/Damper, GAP, Mas Matrix, etc. (only Femap).
Checks improvements:

Easier to edit/copy and remove parameters;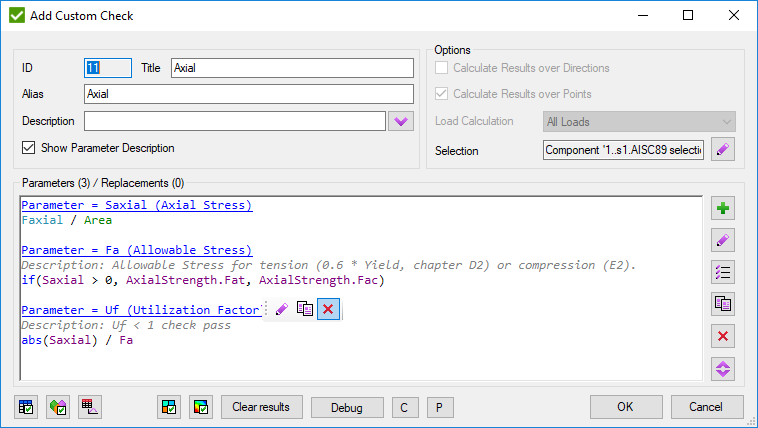 (<,>,<=, >=, =, <>)for parameter highlight limit;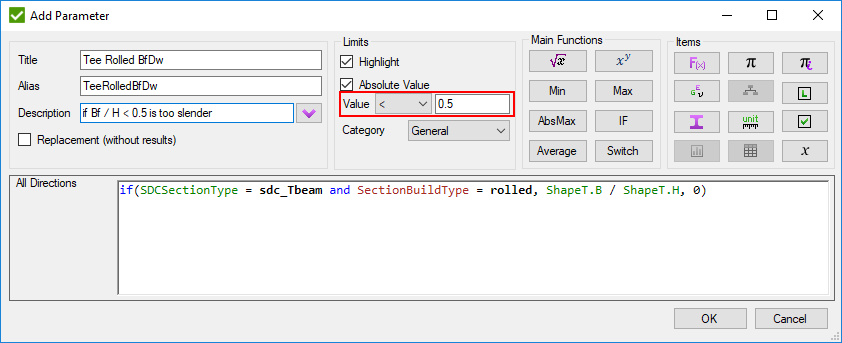 improved error messages when check cannot be calculated.

Select beam members in Selection List: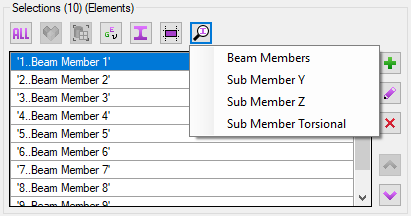 Table: show min/max/abs/delta at once (in previous version only one value was displayed):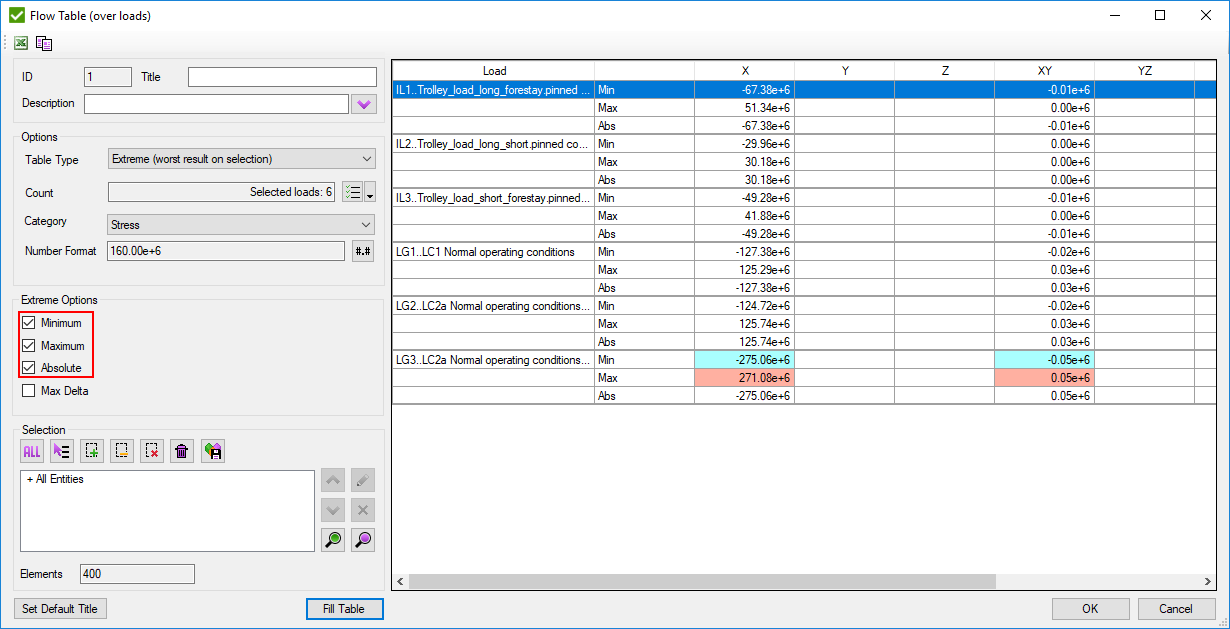 Update dialog is improved – user decides if results should be cleared: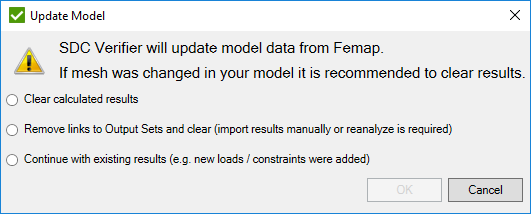 Label with max value for Governing Loads tool: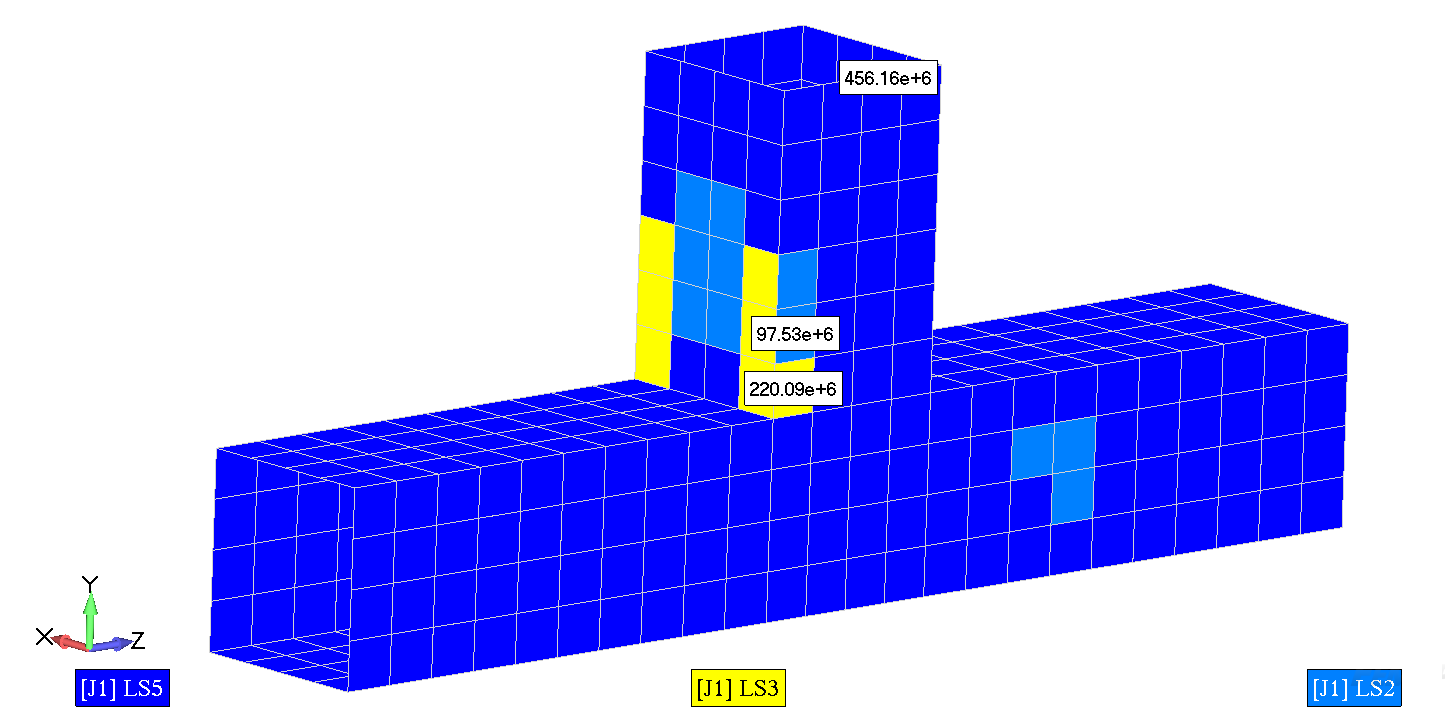 Model style option in views (only Femap);
Embed SDC Verifier menu into Mechanical (Ansys):

Read sub steps results (Ansys);
Read nodes/elements from geometrical NamedSelections (Ansys).
Bug fixes:
Memory management issue key was not found in dictionary;
Wrong description pictures for NastranChan2, ShapeT;
Rename function in checks;
AISC360, square is added into formula (E4-4);
Governing loads error message for beam models with percent of elements = 100%;
Coincident nodes plot, elements were highlighted instead of nodes;
Weld Finder: fixed issue with midside nodes. Solids are removed from selection;
Break Page issue for Classification Plots;
Copy/Paste structure in report issue when subchapters were created;
Filter only 1D properties for characteristics/classifications (e.g. for Section Build Type);
Show unreformed models in report, does not work;
View, amount of digits not set;
Reading GP forces in v19 and v19.1 (Ansys);
Read axial force on model with beam and plates (Ansys).