Webinar SDC Verifier for ANSYS. Plate buckling checks
We're happy to invite you to our new webinar SDC Verifier for ANSYS. Plate buckling checks
which will be held on Wednesday 18th of September at 9:00 AM CET (1:30 PM India 3:00 PM China) and 4:00 PM CET (11:00AM Brazil, 9:00AM Houston, Texas).
Central European Time, Please pay attention to the time zones difference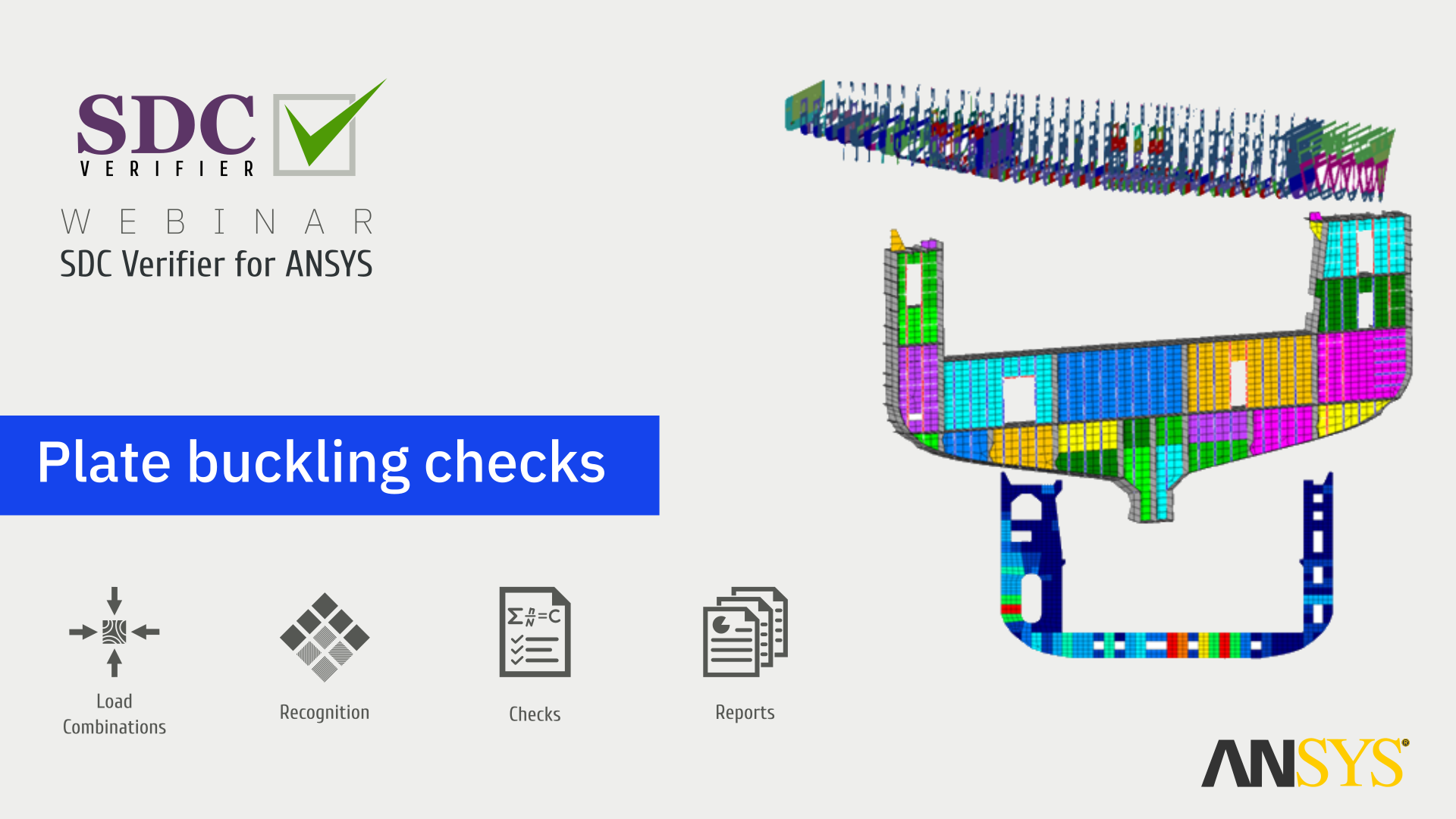 (Both webinars are the same, will be held two times for your convenience. You can pick the most appropriate time or join both)
Agenda of the webinar:
Introduction to the SDC Verifier.
Creation of Load Sets and Load Group (Envelope)
Plates recognition using Panel Finder tool.
Plate Buckling tables and plots.
Reporting: Preparing and generating the final report on a check.
Please fill the form below and we will send you a link to join the Webinar "SDC Verifier for ANSYS. Plate buckling checks"

During the webinar we will make a brief introduction to the SDC Verifier software and demonstration of the recognition and calculation for Plate Buckling checks using SDC Verifier. Additional attention will be paid to automatic reporting features.
Feel free to share this invitation with whoever may be interested in this topic or post processing, code checking and reporting features of SDC Verifier for ANSYS.
Don't hesitate to contact me or support@sdcverifier.com if you need help joining the webinar or in case of any other questions.