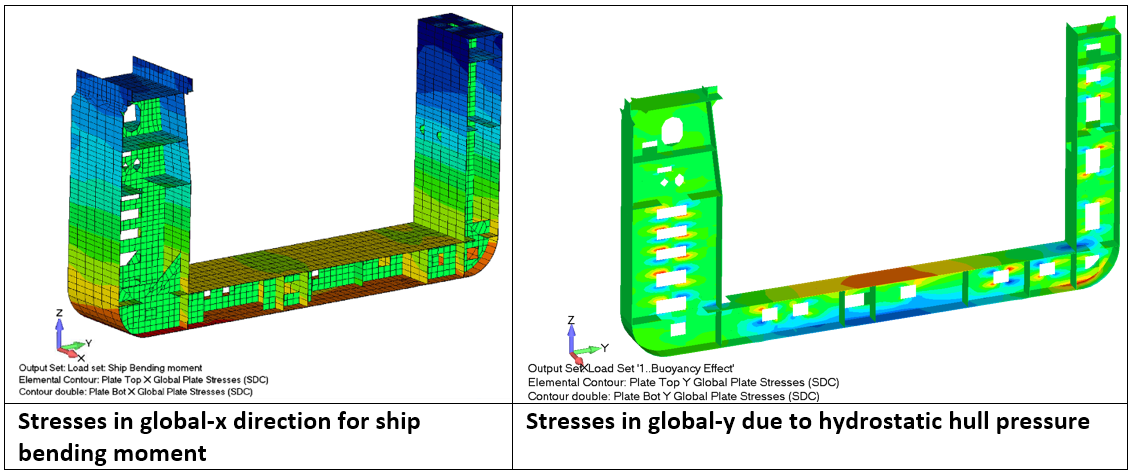 The conversion tool from plate local element coordinate system into the global coordinate system is implemented in version 4.0. Global Plate Stresses are especially important to see the origin of the load. For the pictures above the global x-direction is used to show the bending moment in the full ship, while the global y stress plot shows the local bending at the hull due to the upward pressure of the hydrostatic water.
Full integration in SDC Verifier makes these stresses directly available for plotting: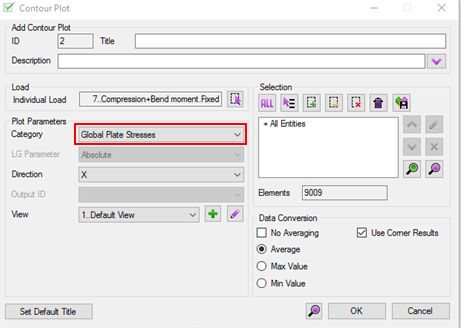 Normally plate stresses are calculated in the element coordinate system which shows the table below:

With the SDC Verifier global plate stress in combination with extreme tables the maximum stresses in every direction can be shown in 1 overview table:

With the report generation tools SDC Verifier offers these plots and tables can be made for every global stress direction and every section with ease: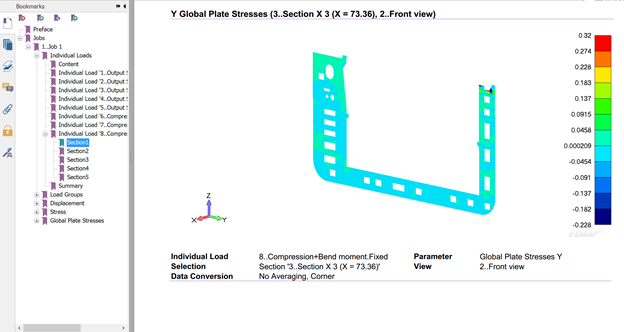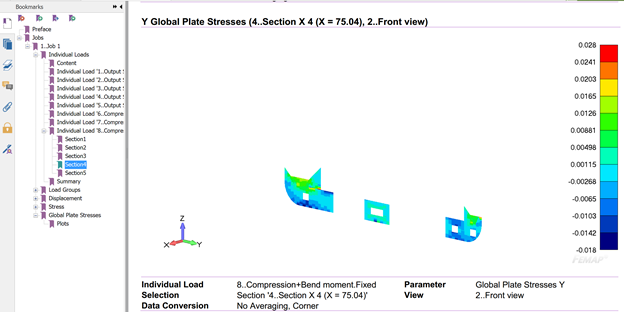 SDC Verifier wants to thank Alexander Naatje of Femto Engineering for his help and support in implementing this new visualization tool.
Do you have an implementation wish yourself please let us know!
Contact us for example at support@sdcverifier.com