What's New in SDC Verifier 2022 R1
New Features and improvements
Support of Ansys 2022 R1, Femap 2022.1, Simcenter 3D 2022.1.
Added Wave Load and Wave Coefficients (Ansys).
Rainflow Counting:

Weld Stresses category added;
Added variables to use results of the tool in checks.

Tapered Beam Tool to refine mesh of tapered beams (Femap).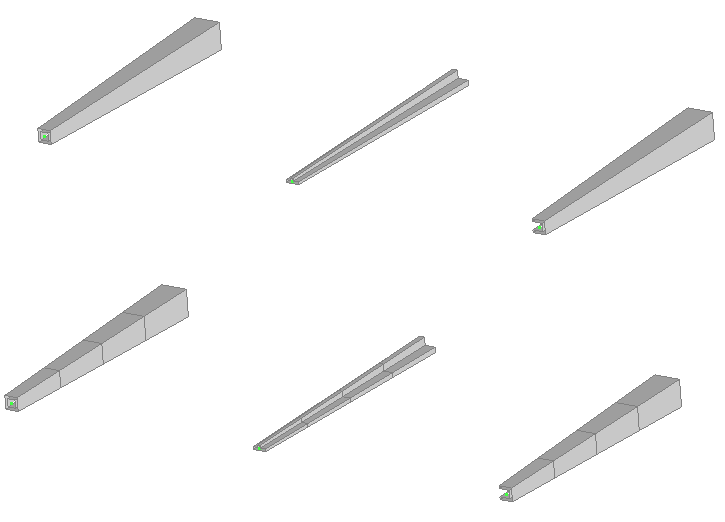 Wind Load:

Option to use Local or Model drag coefficients;
Import drag coefficients to model from the local wind;
Apply wind with drag coefficients from another wind;
Warning if drag coefficients of wind are not the same as on the model;
Local drag coefficient table in Report.

Moment Ratio Tool:

Added option to calculate results using principal moments;
Added variables in checks to use results based on principal moments.

Report Designer:

Possibility to keep current report structure when switching to another type of report structure;
Option to save/load generated report items in the project file (items content is kept after the re-opening report, no need to re-generate report).

Removed 'Beta' from the standards:

AIJ-2017 (2005 Edition). Design Standard for Steel Structures ̿Based on Allowable Stress Concept;
Eurocode3 Bolts (EN 1993-1-8, 2005) Design of steel structures – Part 1-8: Design of joints;
Eurocode3 Connections (EN 1993-1-8, 2005) Design of steel structures – Part 1-8: Design of joints;
ASME B31.8 (2018) Gas Transmission and Distribution Piping Systems.

Apply values of the Input (Constants, Characteristics, Classifications, Standard Tables) of one standard to identical standard;
Export Load Combinations to 'CSV' file to be used for Solution Combination in Mechanical (Ansys).
Link Analyses to Jobs if they do not exist in Ansys Mechanical (e.g., open project between different Mechanical models).
Display chart on selected rows/columns in Standard Table.
Open Expand/Extreme Table on selected governing load in Governing Load Tool.
Reduced amount of plugins to 2 instead of having separate plugins for each version.

Bug Fixes:
Fixed formula of Alpha_cr parameter in Eurocode3 Plate Buckling (EN 1993-1-5, 2006) standard to handle zero directional stresses.
Unit system was not taken into account in Eurocode3 Bolts (EN 1993-1-8, 2005) standard that leaded to scaled utilization factor.
Fixed formulas to return 12345678 value for Second-Order Effect if multiplier B1 is negative in AISC 360-10 Members (14th, 2010) and AISC ASD 89 (9th, 1989) standards.
Results of Checks were not automatically cleared after modifying Classification.
Moment Shear Force tool modified nodes coordinates inside SDC Verifier when using origin offset option.
Different Classification plot colors and label values in the main window and report.
Views list was not stored to project file for Constraint item in Report Designer.
Nodal results (e.g., Displacement) were not calculated if the model was not up to date. Added message to update the model.