Preparing full calculation report is one of the most time-consuming parts of the project. An engineer has to make the same routine processes to create calculation report from project to project. SDC Verifier allows the process of report generation to be done automatically, reducing time expenses and maximally automate the process.
Two powerful tools are available to generate the report: Report Wizard and Report Designer.
Report Wizard gives a possibility to define step by step items of the report. It is possible to generate word report from a wizard or to keep working with report structure in a designer.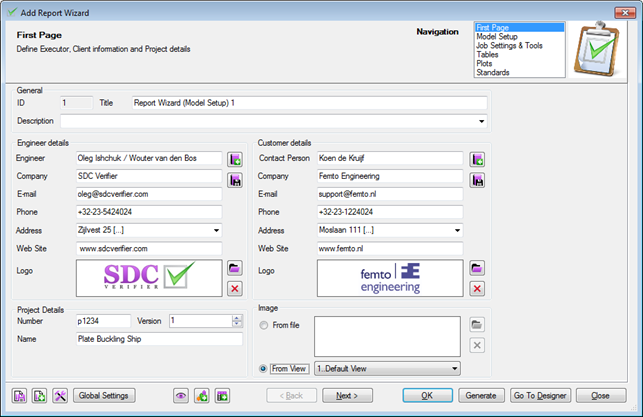 Report Designer is an advanced tool that helps to change the structure of the report, move items, preview immediately results and edit/modify parts, structure. It is possible to preview and print the report in Report Designer or Export to Microsoft Word in order to add extra information to calculation report such as comments, images, conclusions if necessary.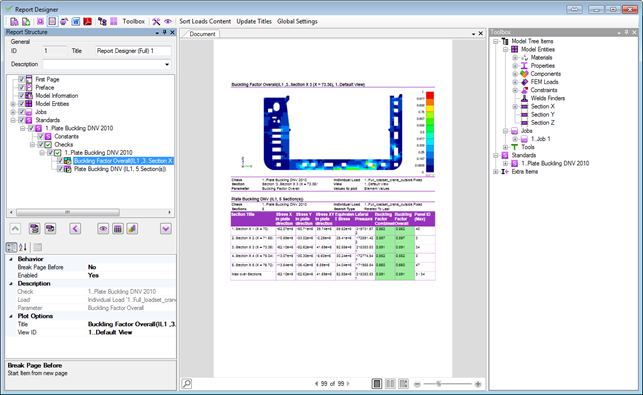 The report consists of two parts: Model setup and Results.
Model setup includes a detailed description of materials, properties, constraints, FEM loads and helps to check information, edit or fix possible mistakes, define full information about the model.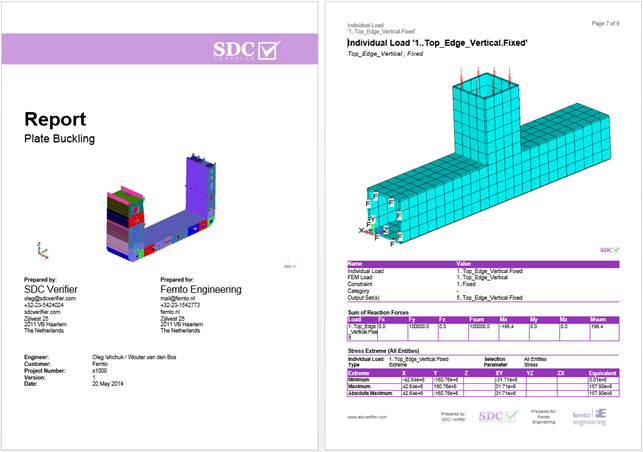 Material and Property detail description with a plot which shows a location of material/property elements.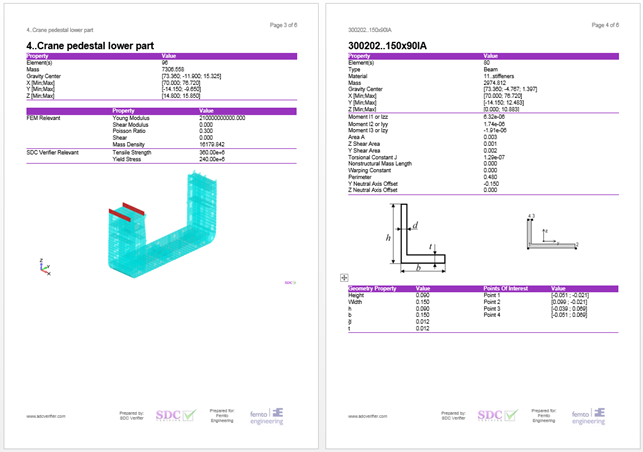 Results contain plots and tables. It is possible to view detailed result for each entity, extreme results on a section and advanced tables to compare load results. In SDC Verifier is a wide variety of table results.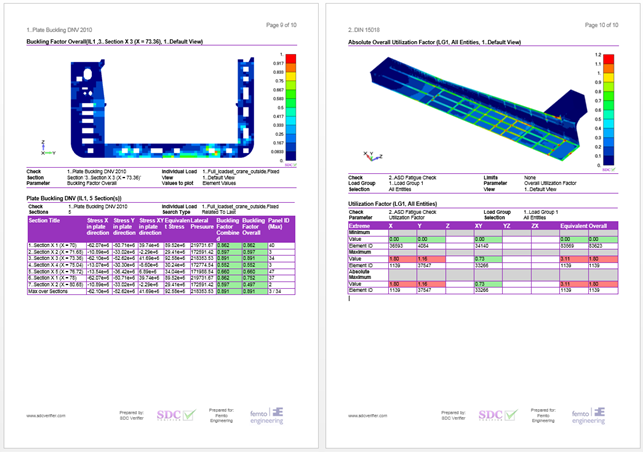 Report Generator is one of the most important reasons to use SDC Verifier in a structure checking.
Ensure that SDC Verifier is useful for you try it for 30 days