Peak Finder. Never miss a hot spot.
For large detailed models, results are shown over the surface but only the results at the visible part of the model can be checked.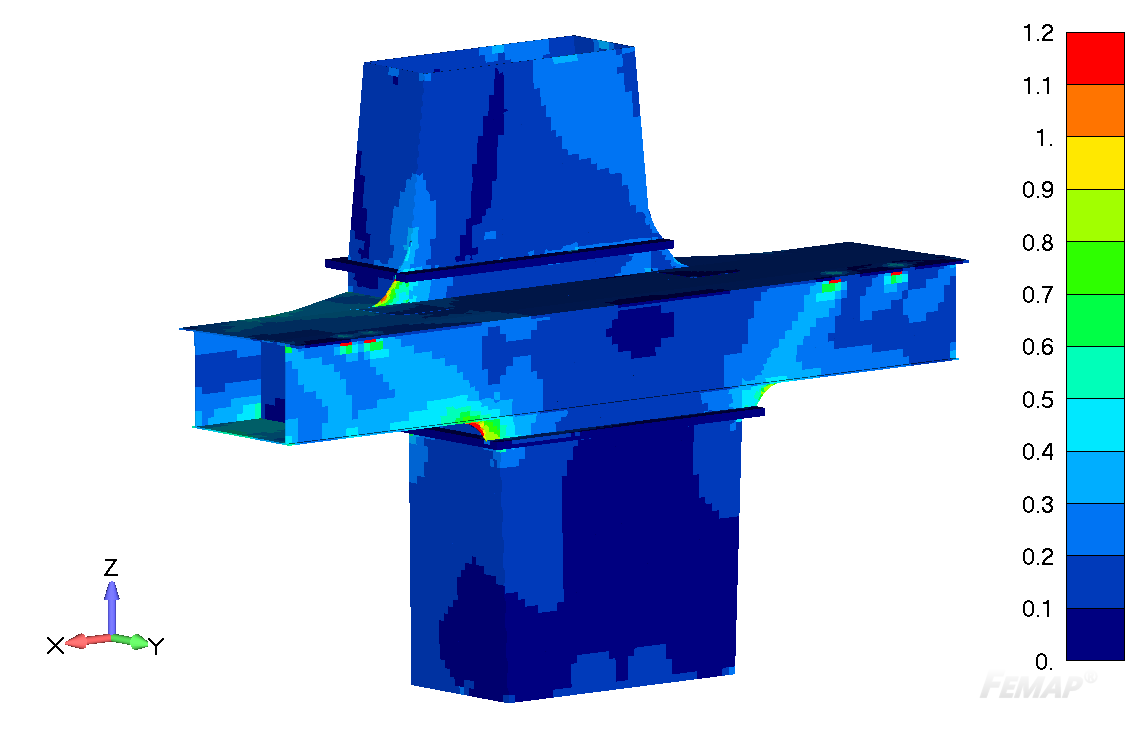 Using plots with only the welds selected gives you a better picture and enables inside viewing, but results on small elements can still easily be overlooked. Furthermore, for exact maximum values hand postprocessing is still required: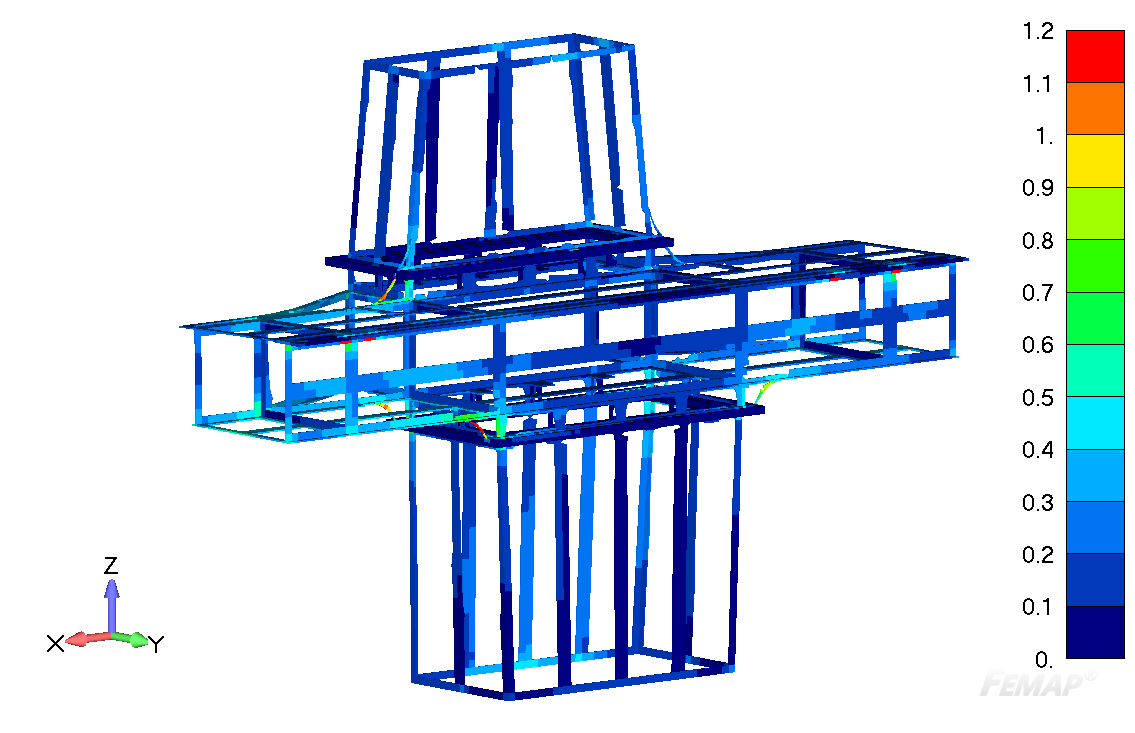 The peak Finder tool finds all peak zones based on output results and presents them using a special plot and a summary table. The peaks for any simple FEA results as stresses, strains or displacements can be found, but also all available results from the SDC Verifier checks can be used as shown in the example below: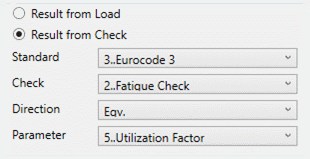 The peak values (all results above 1) of the utilization fatigue calculations are found and on the result plot each peak zone is found and shown with its unique number (NB legend range is shifted to show the overshoot of the result):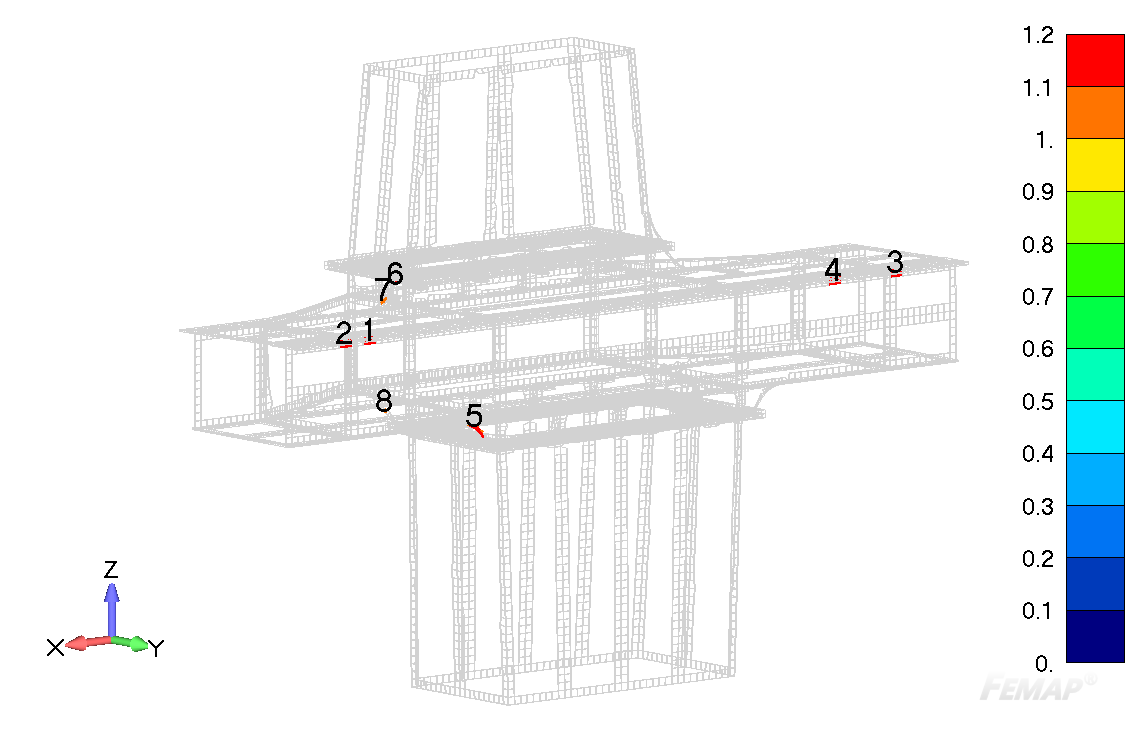 In the peak finder result table the highest result for each zone is shown:

With the new peak finder tool of SDC Verifier, all hotspots are found and if requested automatically added to the calculation report.