SDC Verifier is a powerful post-processor program with an advanced calculation core for checking structures according to different standards and report generation.
The goal is to automate all possible routine work and speed up a verification of the engineering projects significantly.

Load Combination

Recognition

Checks

Reports
Recognition tools completely open calculations of all standards and advanced report generator make our program unique (from other CAE products). The program can recognize automatically welds, joints, beam members lengths in 3 directions, plates with dimensions (for plate buckling) and perform fatigue, beam buckling, and plate buckling checks.
Recognitions
Joint Finder
Joint Finder recognizes the different type of connections (1D, 2DY and 2DZ, 3D, etc.) which are used to determine buckling length, define weld classification and find connections for Joint Check.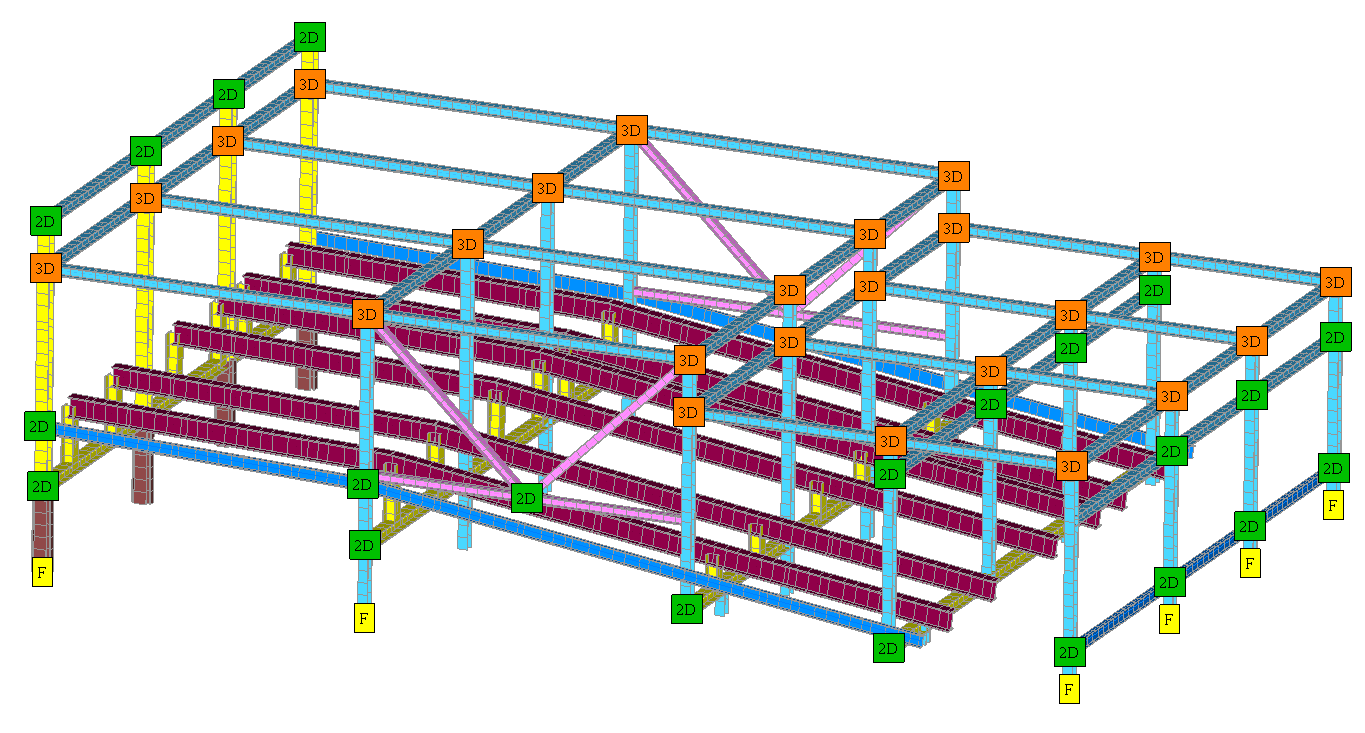 Beam Member Finder
Beam Member Finder recognizes beam members (buckling) lengths for 3 directions. Buckling length is calculated between the Joints and does not depend on the model mesh.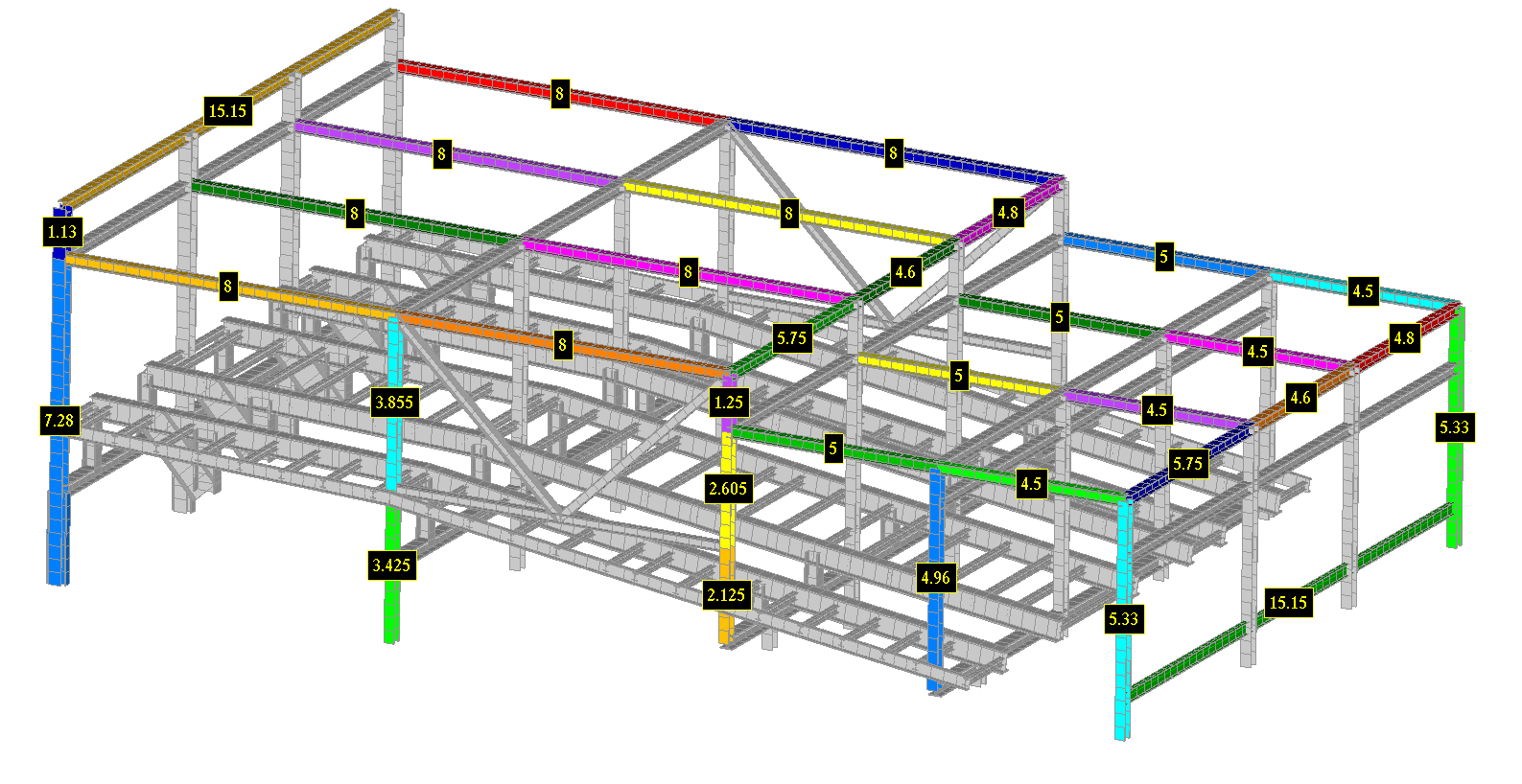 Weld Finder
Weld Finder recognizes welds and automatically transforms stresses from element local direction to weld direction (X - parallel, Y - perpendicular to the weld), that is required by fatigue standards (FEM, Eurocode, etc.).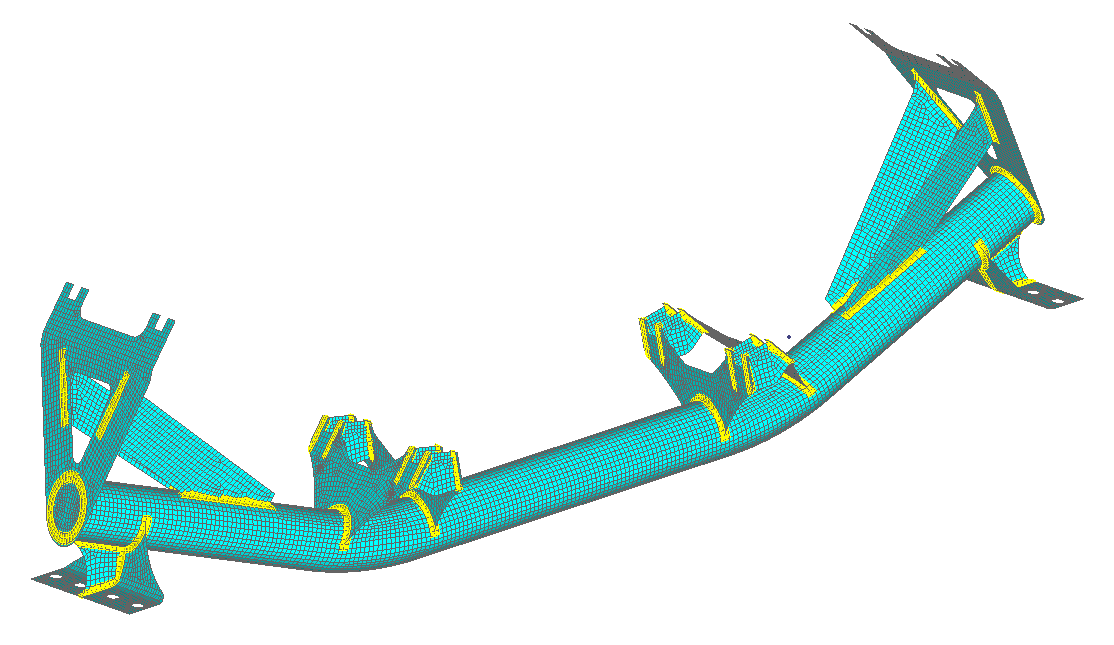 Panel Finder
Panel Finder automatically recognizes sections (frames, longitudinals, decks and curved/inclined sections) and buckling plates with the dimensions (length, width, and orientation) that are used by plate buckling standards (ABS, DNV etc.)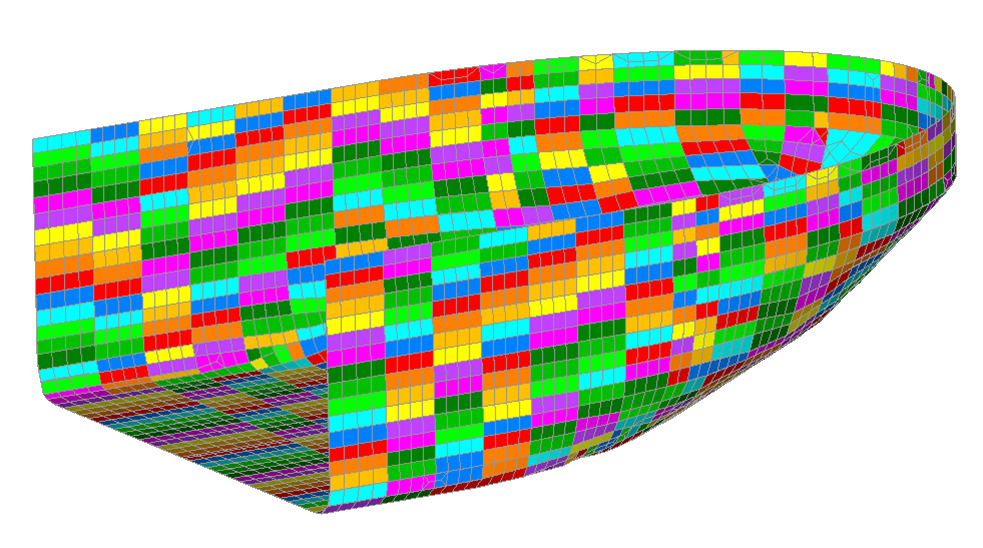 Fatigue
Standards
Fatigue check is implemented according to following standards: DIN 15018 (1984), DIN DVS 1608 (June 2010) and DIN DVS 1612 (August 2014), DNV-RP-C203 Fatigue (2016), EN13001 (2018), Eurocode 3 Fatigue (EN1993-1-9, 2005), FEM 1.001 (3rd, 1998), FKM – Analytical strength assessment (5th and 6th editions) based on Smith Correction and Palmgren-Miner S-N curves methods.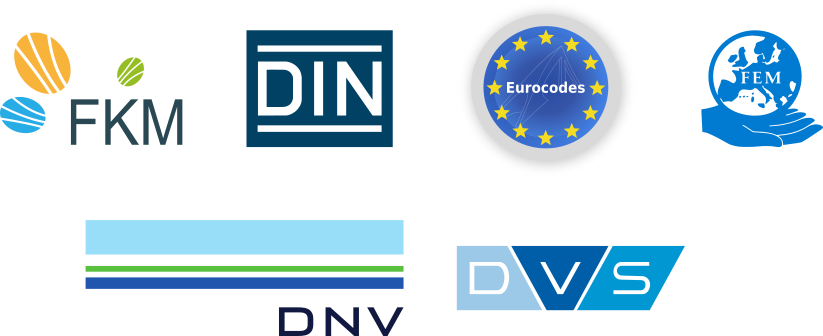 FAT Class / Notch Group
The notch group classification or fatigue strength of the welds depend on the quality and the stress direction, along the weld (X), perpendicular to the weld (Y) and the shear (XY). Example of classification according to Eurocode3 in X direciton: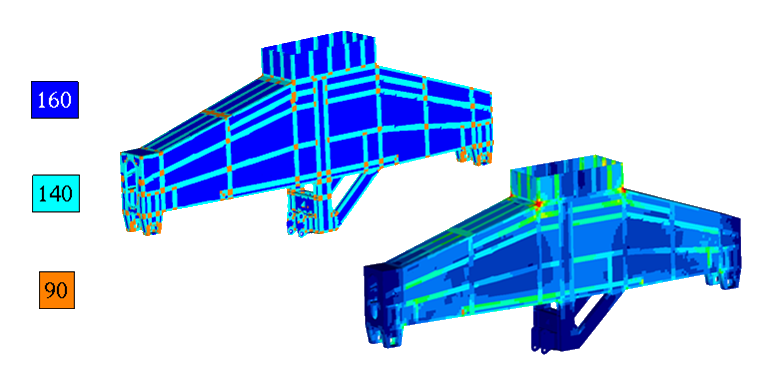 Stress History
The fatigue damage method allows for different loading patterns and calculates fatigue life consumption for each cycle based on the stress variation and the number of load cycles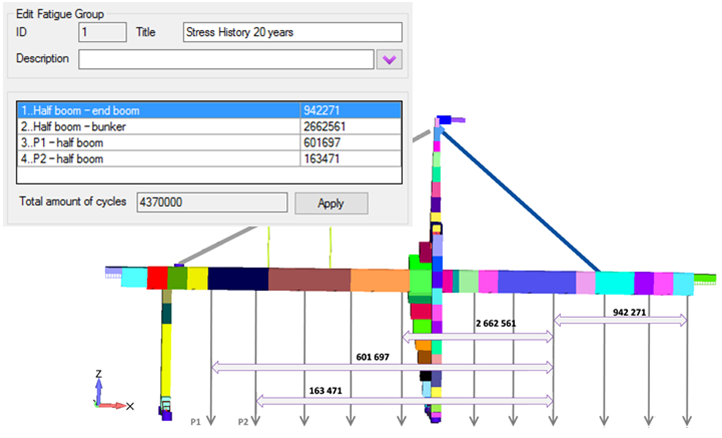 Plate Buckling
Standards
Plates can be checked against buckling according to ABS 2004/2014, DNV 1995/RP-C201 2010 and Eurocode3 Plate Buckling (EN 1993-1-5, 2006) rules.

Automated recognition and stress conversion
Plates with its dimensions are recognized automatically by Panel Finder. Stresses are converted automatically into plate direction in Plate Buckling check.
Results Overview
Results can be presented over sections (frames/longitudinals/decks) and results which are above the limit are highlighted with red:

Members and Joints
Standards
SDC Verifier implements the following standards for checking large (offshore) lattice structures: AISC/ANSI 360-10, API RP-2A, ISO 19902, Norsok N004 and Eurocode3.

Member Checks
The overall section behaviour is determined by the lowest category of each cross section part (webs, flanges, etc.). It is calculated for each load case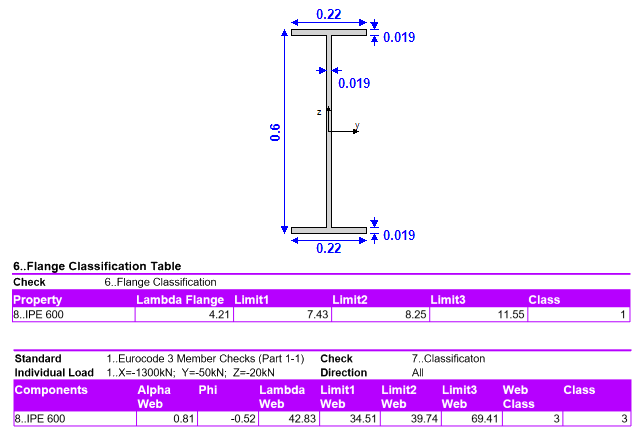 Joint Check
Verification of the tubular joints is performed by Joint Check. Fully automated recognition of connections with their geometrical parameters and brace classification (which depends on the load pattern and therefor needs to be recalculated for each load situation)

Post-Processing
Peak Finder
Peak Finder finds all peak zones based on output results and presents them using a special plot and a summary table. The peaks for any simple FEA results as stresses, strains or displacements can be found but also all available results from the SDC Verifier checks (Fatigue, Beam Bucking, etc.)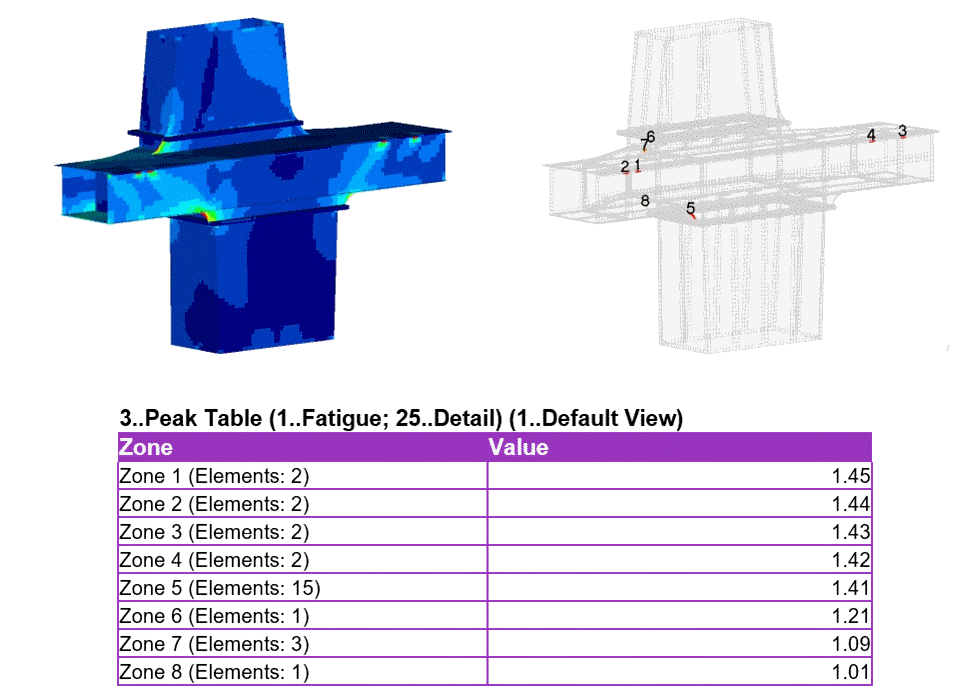 Governing loads
Governing loads tool extracts the critical loads out of a large group of load combinations. Instead of checking all the situations focus on important ones and reduce calculation time.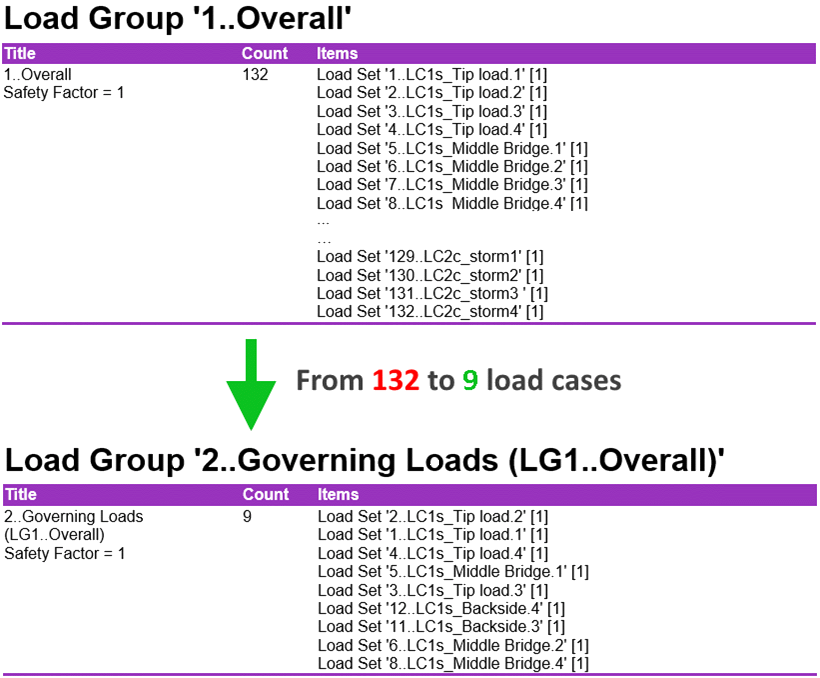 Results Overview
Results can be presented over sections (frames/longitudinals/decks) and results which are above the limit are highlighted with red:

Reporting
Report Generator
With the help of Report designer, it is possible to completely control structure of the report and easily preview and modify it.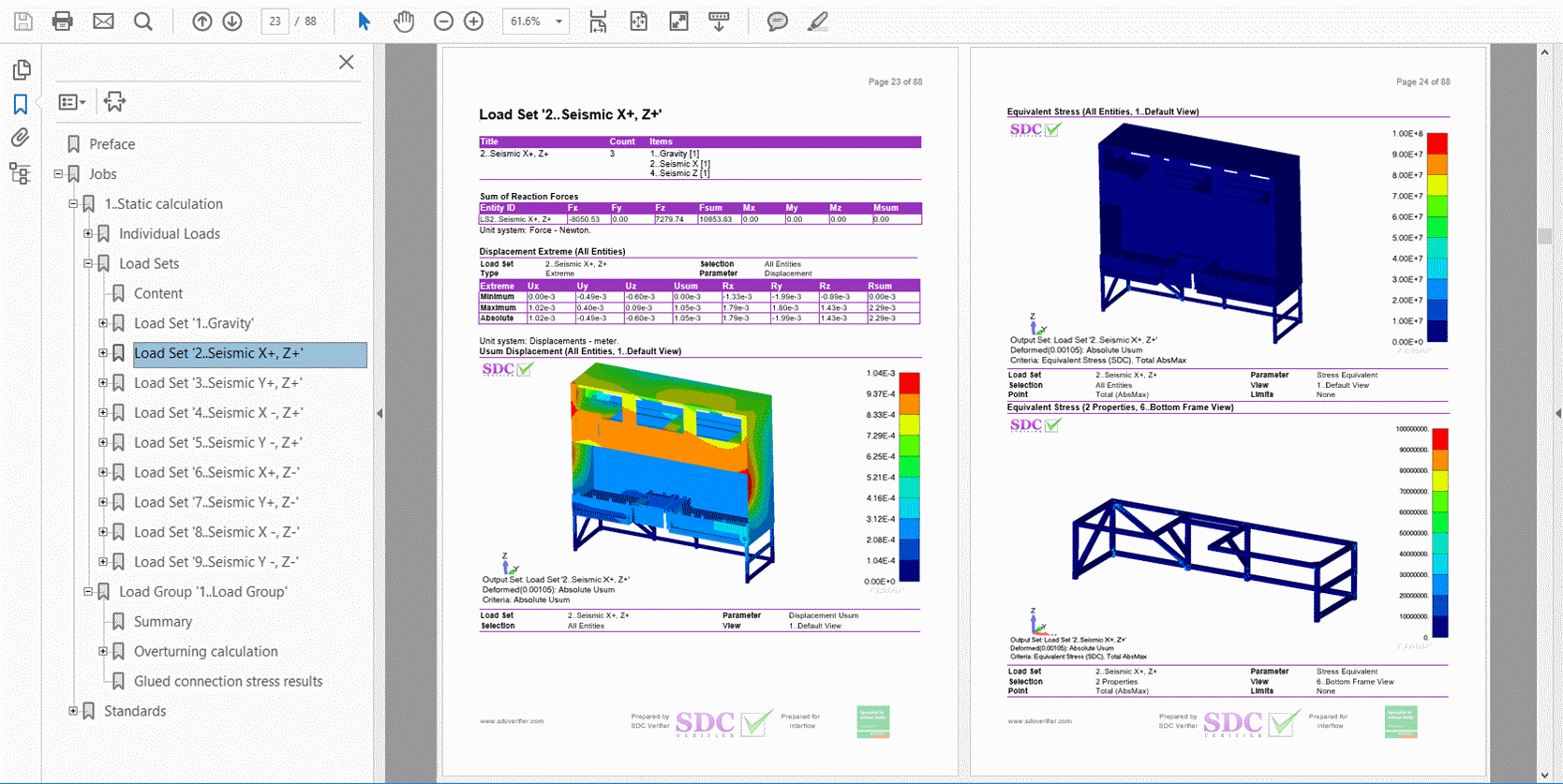 Presentation Designer
Presentation Designer - generates PowerPoint Presentation in SDC Verifier.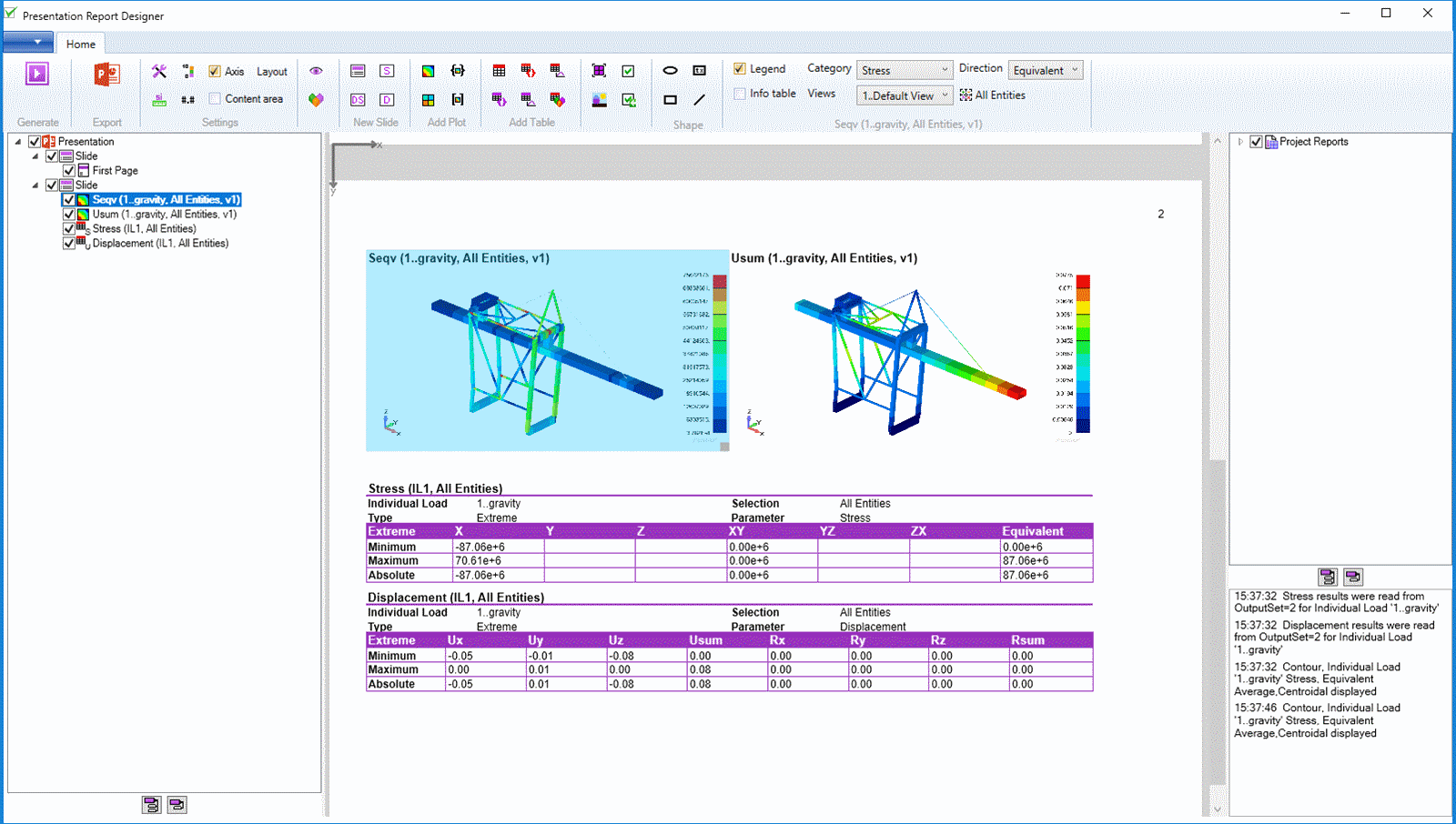 Customization
Custom Checks
With the help of formula editor, custom checks can be created based on results, model properties, and recognised dimensions.